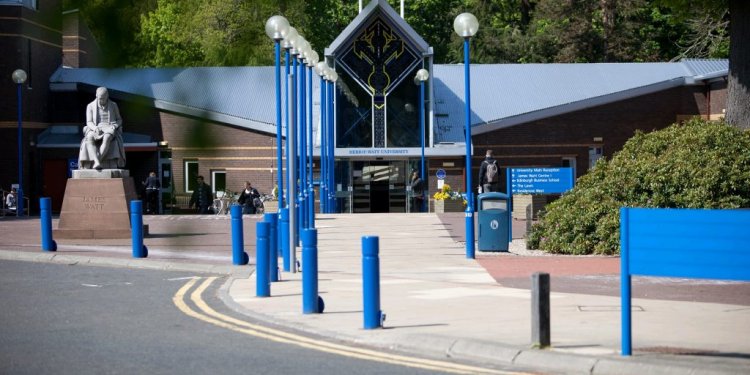 Heriot watt university South africa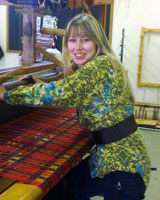 We pride ourselves on being an international university; international students make up about one third of our student population.
We currently have 16 South African students studying with us at our Edinburgh Campus including Undergraduate, Postgraduate and Research levels.
Popular programmes
Previous students from South Africa have studied:
Meet our graduates from South Africa
Our South African alumni include professionals in the South African National Treasury, Department of Water Affairs and Forestry, Standard Bank and South African Airways, amongst others.
Johanna Hall, BA (Hons) Industrial Design in Textiles
At present, I am self employed with 3 lines of work: Artisan sauce making (Worcester sauce from Worcester RSA!), Animal Portraits and Hand-weaving.
The Textiles School has a very high reputation amongst industry professionals and I had no problem finding work once I graduated. The course was unique with its balance of both the technical and the artistic side of textile design. The skills I learned were invaluable for a career in industry as my work involved constructing fabric for commercial use and also having the presentation skills to market the product creatively. Equivalent courses in other parts of the UK were either too technical or too fine-art biased.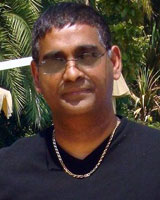 What I most enjoyed during my time studying was the opportunity to be creative, excellent tuition and the friends I made who I am still in contact with today, many like me have emigrated.
Karol Ragoonaden, MBA
I am a Mauritian currently residing and working as an IT consultant in the Telecommunications industry in South Africa. When I started the Heriot-Watt on-line MBA degree course from South Africa in 2004, I was an MSc degree holder in computer engineering. I finished the general MBA graduation course in 2007.
I enrolled in the Heriot-Watt MBA with the aim of building my capacity. The amount of knowledge that I have acquired in the course is unbelievable. This knowledge has helped me not only in my field of work, but most importantly it is serving as a tool to manage and understand things that confront me in my everyday life.
My skills regarding decision-making, business and financial analysis and reporting techniques have greatly improved. Understanding business articles have become relatively easy for me.
What has struck me right at the beginning when I started the course is the professionalism with which the course materials have been condensed and neatly structured. They are up-to the-point and very different from over-loaded and cumbersome book materials. I have also enjoyed the on-line facilities regarding the on-line assessment, the forum and the promptness with which students are getting answers from the panel of Heriot-Watt professors.
Thank you Heriot-Watt!
Andrew Wildish, MBA
The MBA enabled me to secure a position within the Equity Financing division of a leading international investment bank shortly after graduation. Due to the all round business skills and knowledge the MBA provided me I was able to successfully lead a complex multi-functional program engaging with various senior management and skilled specialists across geographical boundaries. Critically, I gained the skills to move from high level strategic envisioning to low level implementation decision making.
The Heriot-Watt MBA provided me with the opportunity to formalize existing business skills acquired through experience, and more importantly I gained in depth business knowledge in the areas of Finance, Accounting and Strategy which has proven invaluable in my work as a programme manager and has complemented my prior technical education.
The quality and rigor of the MBA served as continual motivation that my investment of time and effort would be rewarded, undoubtedly this has proven to be true.
Entry requirements
These entry requirements are intended as a guide only. Please contact us or the School's admissions tutor to find out the actual requirements for the programme you want to study.
Share this article
Related Posts