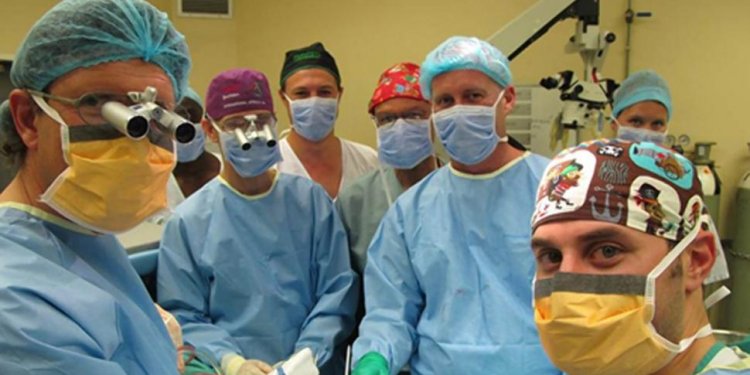 First university in the world africa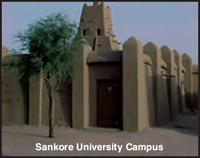 University of Timbuktu-The first University in the world
Did you know the first university in the World was located in AFRICA? Please read on.
The University was organized around three great Masajids or Mosques. The Masajid of Jingaray Ber, The Masajid of Sidi Yahya, The Masajid of Sankore. Masajids are places of worship for Muslims. Not only did students seek knowledge, but they also purified their souls through the sciences of Islam. Islam breeds leaders that are God fearing, just, honest, trustworthy and of excellent moral character. Graduate students were the embodiment of the teachings of the Holy Qur'an and the traditions of the Mohammed, the Prophet of Islam.
Around the 12th century, the University of Timbuktu had an attendance of 25, 000 students in a city which had a population of 100, 000 people. The students came from all corners of the African continent in search of excellence in knowledge and trade. On graduation day, students were given Turbans. The turban symbolizes Divine light, wisdom, knowledge and excellent moral conduct. The turban represents the demarcation line between knowledge and ignorance.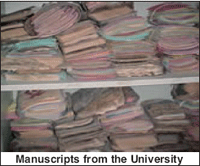 The knots and circles of the turban represent the name Allah. This means that the graduate students know the Divine obligations and responsibilities to be discharge honorably in their communities and toward their fellowmen.
The university was organised in 4 levels.
The primary level which was basically based on the Holy Qur'an. The secondary level imparted virtues of life, The third level was research under the feet of reknowned professors and the fourth level known as the circle of knowledge introduced students to the wisdom Muslim Imams, Scholars and Professors parted with.
The rulers and caliphs or Muslims state leaders such as Askia Mohammed of the Songhai Empire, Mansa Musa of the Malian Empire, Shayk Amadu of the Fulani caliphate of Massina, The Amirs and sultans of the provinces of the Sudan often sent crutial questions to the Ulemas or scholars of Timbuktu for solutions.
Africa has a rich past that needs to be echoed. The question of what happened ought to be answered and answered quickly..
how to google review a business
corner sofa outdoor
how to start a car valet business
stylish winter maternity outfits
all-time worldwide box office
coworking spaces brighton
how did kylie jenner start her business
communication in print
what is business resilience
jarred christmas
coworking space baker street
nova stylish shoes
how to structure a business plan
mens outdoor jackets
adapting communication style
building society number nationwide
newcastle building society interest rates
coworking space industry
outdoor bench cushion
stylish photo poses for men
what others think of me is none of my business
another word for society
worldwide vaccination table
international dance day
when you support a small business quote
passive communication
stylish rings for men
stylish ladies laptop bags
sea shepherd conservation society
stylish shirt for men
Share this article
Related Posts