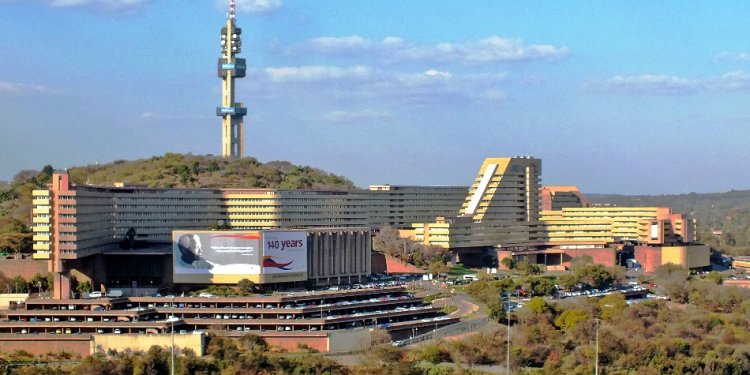 Best engineering universities in South africa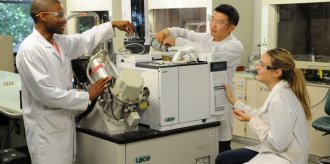 At the mention of Africa, many will hope to hear tales of suffering in Central African Republic, wars in Northern Africa and political instability in Somalia or at the other spectrum, safaris, luxurious hotels, beaches and wildlife in East Africa, or emerging economies and a battle for development. Besides all that, there are Educational Institutions in Africa especially in the field of engineering worthy to know about. This article brings to light the 10 best African Universities aspiring engineers should look up to.
Situated in Rondebosch, Cape Town in South Africa, the University of Cape Town is renowned for being the best public research engineering school of Africa. Founded in 1829 this popular institute offer courses in Chemical, Civil, Electrical and Mechanical Engineering as well as Architecture, Planning and Geomatics and Construction Economics & Management all under the Faculty of Engineering & Built Environment. Host to over 26000 students, it was given 328 world rank by Webometrics.
UCT Department of Chemical Engineering | Image Credit: University of Cape Town.
Founded in 1866, and its Faculty of Engineering established in 1944, Stellenbosch University was one of the best research institutes in 2010. There are almost 3400 students enrolled in the faculty of engineering. Among them, 2600 are undergraduates while 800 are postgraduates. The university offers Civil, Electrical & Electronic, Process and Mechanical & Mechatronic Engineering. The degrees of BEng are accredited by the Engineering Council of South Africa (ECSA). It was ranked 462 world by Webometrics and 3rd in Africa by Times and QS. The university is known for the designing of Africa's first microsatellite, SUNSAT, which was launched in 1999.
Front Entrance of the Engineering Building at Stellenbosch University | Image Credit: Stellenbosch University
This prestigious top engineering school was founded on December 21, 1908. The Faculty of Engineering has fourteen departments. Few of them are Architectural, Chemical and Computer Engineering. It was given 474 world rank by Biometrics. According to global university ranking ARWU QS ranked it 551-600. This public institute of Giza in Egypt has seen the impact 35 deans since its creation and it is affiliated with UNIMED. It is a neighbor to some of the world's most famous structures, including the Great Sphinx and the Great Pyramid of Giza a great source of inspiration to engineers.
Graduation ceremony for the class of 2015, Faculty of Engineering | Image Credit: Cairo University
The University of Pretoria is one of the best Universities in South Africa. Its Faculty of Engineering, Built Environment & IT is home to students who aim to become engineers. It offers Bio Systems, Civil, Chemical, Electronic and Computer Engineering and many other degrees. It was given a number 494 world rank by Biometrics. It was ranked 368 in 2007 by QS World in Engineering and IT. In 2011, reports say the university as a whole enrolled 62000 students.
The University of Pretoria's Faculty of Engineering, Built Environment and IT (EBIT) is one of the best in the world | Image Credit: University of Pretoria
Established in 1922, the Faculty of Engineering and Built Environment offers many degrees in the fields of Electrical and Information Engineering, Biomedical Engineering, Computational Sciences, Environmental Engineering and many others. The university has also made industrial links to facilitate and enhance and maximize the student's experience in their course of study. It was given 563 world rank by Webometrics, ranked 250-275 in the world in 2009 by Times and QS World. This public best engineering school is situated in Johannesburg in South Africa boasting of an university enrollment of 30, 833 students in 2013.
Wits School of Mining Engineering | Image Credit: Wits
Founded on January 1, 2004, its School of Engineering is accredited by ECSA. Students of engineering can specialize in eight areas offered by the institute; Such as Land Surveying, Civil, Electronic, Electrical, Computer, Agricultural, Chemical and Mechanical Engineering. It was given 830 world rank by Webometrics. This prestige engineering school is present in Durban in South Africa. In year 2007, institute enrolled 37850 students.
UKZN's solar car competing in race from Pretoria to Cape Town | Image Credit: IOL.za
The College of Architecture and Engineering offers many degrees such as Civil & Construction, Electrical & Information Engineering and Geospatial & Space Technology. Beside these it offers Mechanical & Manufacturing, Environmental & Bio system Engineering. It was rank 855 in the world by Webometrics. The University of Nairobi boasts of alumni like Davis Chirchir, Felix Koskei and many more. Situated in Nairobi Africa's metropolitan city in Kenya, it is affiliated with the Association of Commonwealth Universities (ACU).
The University of Nairobi is the best Engineering University in East Africa | Image Credit: University of Nairobi
Founded in 1919, The School of Sciences and Engineering facilitate students who aim to become engineers. They offer degrees in Construction & Architectural Engineering, Electronics and Communication Engineering and many more. It was given 1050 world rank by Webometrics, ranked 360th by QS World in 2014, 3rd in Africa and 1st in Egypt. In year 2010, university enrolled 5984 students. It is an independent, nonprofit, apolitical, non-sectarian and equal-opportunity institution that is fully accredited in both Egypt and the United States.
AUC (School of Engineering) | Image Credit: American University in Cairo
There are many departments in the School of engineering and many degrees are offered there such as Electrical, Mining, Civil, Mechanical & Chemical Engineering and many other degrees. This gigantic top engineering School of the African Continent which was founded on June 26, 1873 is situated in Pretoria in South Africa. With over 5000 administrative staff, the university in 2012 enrolled about 336286 students. It was given 1074 world rank by Webometrics.
This engineering school was founded in 1962 and is situated at Mansoura in Egypt. Its Faculty of Engineering has many scientific department offering degrees in Mathematics and Engineering Physics, Computer Engineering and Systems, Electronic and Communications Engineering, Textile Engineering and many more. It was given 1167 world rank by Webometrics, 5th in Africa and 3rd in Egypt. In year 2010, the university enrolled 91041 students.
Mansoura University Children's Hospital
The above mentioned engineering fortresses of Africa are famous in different countries of the world as international students have come there to live and study. These institutes are accredited and are ranked nationally and internationally by bodies such as QS, Times Higher Education and Webometrics, which do Academic Ranking of World Universities. While aspiring students must have good grade points to qualify for the admission, students in Africa who aim to do engineering must know about these prestigious breeding grounds for engineers.
Share this article
Related Posts