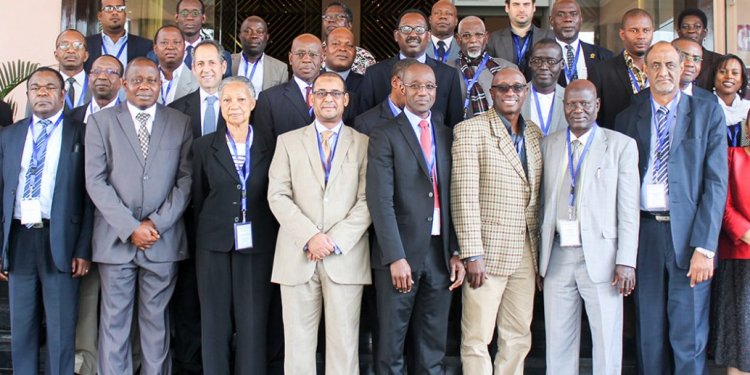 africa virtual university
The African Virtual University (AVU) is a Pan African Intergovernmental Organization established by charter with the mandate of significantly increasing access to quality higher education and training through the innovative use of information communication technologies. A Charter, establishing the AVU as an Intergovernmental Organization, has been signed so far by eighteen (18) African Governments. The AVU has its headquarters in Nairobi, Kenya and a Regional office in Dakar, Senegal with Host-Country Agreements and Diplomatic Status with the two governments.
The AVU has several development services aiming at strengthening the capacity of its Partner Institutions to increase access to quality education through Open, Distance, and eLearning (ODeL), including the ODeL Professional Development (ODeLPD) Program.
Thus, the ODeLPD Program will help African universities enhance their capacity to develop, deliver, and manage their own Open, Distance, and eLearning programs. The future belongs to those who participate effectively in the global knowledge-based economy that will drive the 21st century.
UR-AVU Centre is coordinated by a Director and has for the moment a System Administrator. Its building is under construction at Nyarugenge Campus. However the College of Science and Technology has made available 2 computer laboratories, a server room and offices of the UR-AVU Director and the Administrative Assistant.
Six UR academic staff from each of the six UR colleges are being trained on Open and Distance eLearning Professional Development (ODeLPD) by African Virtual University (AVU). They learn the Technology of ODeL, Instructional design for ODeL and the management of ODeL.
There are other two programmes to start soon:
Applied Computer Science Program (ACSP): The approval has followed the required channel (Department, School, College Academic Council, University Senate).
Peace management and conflict resolution: The peace management and conflict resolution course is an interdisciplinary course whose aim is to introduce learners from a variety of backgrounds to the analysis of conflict, violence, and peace. The specific purpose of the course is to help learners identify and use tools that can guide them in working towards a more sustainable and durable peace by strengthening and solidifying the existing peace in the community.
The area of Peace Management and Conflict Resolution offers an opportunity to provide foundational information and resources to a wide sector of the African population. Although designed for individual learning, the program will be of particular interest to community leaders, educators, and non-governmental and governmental organizations.
See also:
Share this article
Related Posts