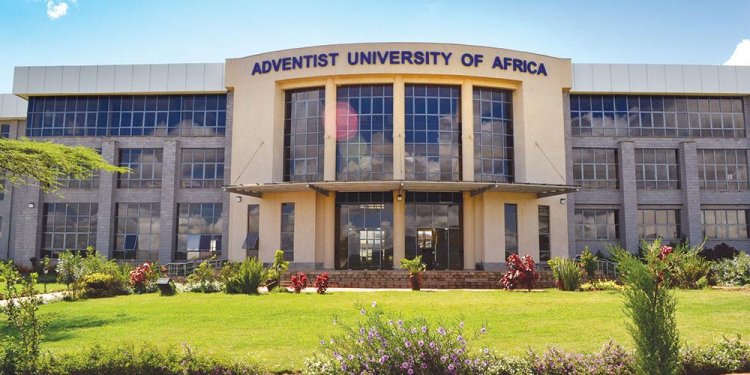 Adventist universities in africa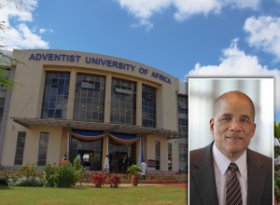 Dr. Delbert Baker, former president of Oakwood University and General Conference vice president, has accepted a call to serve as the next Vice Chancellor of the Adventist University of Africa. Dr. Baker replaces Brempong Owusu-Antwi, the current Vice Chancellor/President of the Nairobi, Kenya-based institution.
Baker previously served as General Conference Vice President. During the 2015 General Conference Session in San Antonio, Texas the number of vice presidents was reduced from nine to six, and Baker was one of the vice presidents whose name was not returned by the nominating committee.
During the North American Division of Seventh-day Adventists' 2015 Year-end Meeting, the division's executive committee received Baker's name from the nominating committee as a replacement for Guam-Micronesia Mission president Pastor Louis Torres. The NAD Executive Committee voted overwhelmingly in favor of appointing Baker president of the Guam-Micronesia Mission. However, only a day after the appointment was approved, NAD President Daniel Jackson announced to the Committee that Baker had declined the position. Jackson announced that Secretary Remenster H. Jano would serve as interim president of Guam-Micronesia until a new president could be appointed.
It is now clear that Baker was already considering the position at the Adventist University of Africa.
Established in 2005, AUA recently became a full-fledged postgraduate private university after receiving a charter from the Kenyan government. The university includes a theological seminary whose offerings include Masters of Divinity and Doctor of Ministry degrees. The university added a PhD in Leadership for the 2015-2016 school year, and is home to the African Continent's Ellen White Estate Branch Office. This year, the school began construction of a four-story student apartment building, an eight-unit faculty apartment building, and a multipurpose three-story Health Sciences building.
As the Adventist Church experiences a time of growth on the African Continent, the denomination has identified the need for trained leaders as a priority-one that AUA has sought to fill. Baker's extensive administrative background makes him particularly suited to the task of leading a growing instituton.
ANN's report stated, "Baker's earned degrees include: Ph.D. in Organizational Communication from Howard University in Washington, D.C., 1992; Master of Divinity Degree in Pastoral Administration and Counseling from Andrews University, Berrien Springs, Michigan, 1978; and Bachelor of Science in Theology with a minor in History from Oakwood University, Huntsville, Alabama, 1975. He also holds several certificates and significant credentials in leadership and organizational communication, including a certificate in crisis management. In addition, he has held faculty rank in religion and theology, and English and communication at the undergraduate and graduate levels."
Jared Wright is Managing Editor of SpectrumMagazine.org.
If you respond to this article, please:
Make sure your comments are germane to the topic; be concise in your reply; demonstrate respect for people and ideas whether you agree or disagree with them; and limit yourself to one comment per article, unless the author of the article directly engages you in further conversation. Comments that meet these criteria are welcome on the Spectrum Website. Comments that fail to meet these criteria will be removed.
Share this article
Related Posts